Topical Lectures
Topical lecturers highlight subjects of interest from across diverse fields of science and technology.
Friday, February 15 at noon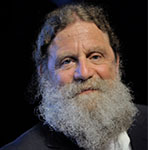 Robert Sapolsky is John A. and Cynthia Fry Gunn Professor of Biology, Neurology and Neurosurgery at Stanford University, as well as a research associate at the Institute of Primate Research, National Museums of Kenya. For more than thirty years, he divided his time between lab work (studying the mechanisms by which stress damages the nervous system and the development of gene therapy strategies to protect the brain from stress), and field work with wild baboons in a national park in East Africa (studying the effects of social rank, personality and social affiliation on patterns of stress-related disease). He writes frequently for non-scientists, including in the Wall Street Journal, L.A. Times, CNN op/eds, Discover and The New Yorker. His books include Why Zebras Don't Get Ulcers, A Primate's Memoir, and most recently, Behave: The Biology of Humans at Our Best and Worst. He was a MacArthur Fellow in 1987.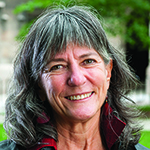 John P. McGovern Lecture in the Behavioral Sciences
Goldin-Meadow received her Ph.D. in Developmental Psychology from the University of Pennsylvania in 1975 and then joined the faculty at the University of Chicago where she has remained for 43 years. She is currently the Bearsdley Ruml Distinguished Service Professor at Chicago, and a member of the Department of Psychology, the Department of Comparative Human Development, and the Committee on Education. Goldin-Meadow was part of the Committee on Integrating the Science of Early Childhood Development sponsored by the National Research Council and the Institute of Medicine and leading to the book Neurons to Neighborhoods. She is a Fellow of AAAS, APS, APA (Divisions 3 and 7), LSA, Cognitive Science Society, Society for Experimental Psychologists, and the Psychonomic Society, and was awarded a Guggenheim Fellowship and a James McKeen Cattell Fellowship, which led to her two books, Resilience of Language and Hearing Gesture. She co-edited Language in Mind: Advances in the Study of Language and Thought and founded the journal Language Learning and Development. She has served as Chair of the Section on Psychology and the Section on Linguistics and Language Science at AAAS, President of the Cognitive Development Society, President of the International Society for Gesture Studies, and Chair of the Cognitive Science Society. Goldin-Meadow was elected to the American Academy of Arts and Sciences in 2005, received the Mentor Award in Developmental Psychology from the American Psychological Association in 2011, and the William James Award for Lifetime Achievement in Basic Research from the Association for Psychological Science in 2015.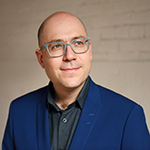 Alán Aspuru-Guzik's research lies at the interface of computer science with chemistry and physics. He works in the integration of robotics, machine learning and high-throughput quantum chemistry for the development of materials acceleration platforms. These "self-driving laboratories¨ promise to accelerate the rate of scientific discovery, with applications to clean energy and optoelectronic materials. Alán also develops quantum computer algorithms for quantum machine learning and has pioneered quantum algorithms for the simulation of matter. He is jointly appointed as a Professor of Chemistry and Computer Science at the University of Toronto. Alán is a faculty member of the Vector Institute for Artificial Intelligence. Previously, Alán was a full professor at Harvard University where he started his career in 2006. Alán is currently the Canada 150 Research Chair in Quantum Chemistry. Amongst other awards, Alán is a recipient of the Google Focused Award in Quantum Computing, the MIT Technology Review 35 under 35, and the Sloan and Camille and Henry Dreyfus Fellowships. Alán is a fellow of the American Association of the Advancement of Science and the American Physical Society. He is a co-founder of Zapata Computing and Kebotix, two early-stage ventures in quantum computing and self-driving laboratories respectively.
Chris Field is the Perry L. McCarty Director of the Stanford Woods Institute for the Environment and the Melvin and Joan Lane Professor for Interdisciplinary Environmental Studies at Stanford University. Prior to his 2016 appointment at the Stanford Woods Institute, Field was a staff member at the Carnegie Institution for Science (1984-2002) and founding director of the Carnegie Department of Global Ecology (2002-2016). Field's research focuses on climate change, ranging from work on improving climate models to prospects for renewable energy systems and community organizations that can minimize the risk of a tragedy of the commons. He has been deeply involved with national and international-efforts to advance understanding of global ecology and climate change. Field was co-chair of Working Group II of the Intergovernmental Panel on Climate Change (IPCC) (2008-2015), where he led the effort on Managing the Risks of Extreme Events and Disasters to Advance Climate Change Adaptation (2012), and Climate Change 2014: Impacts, Adaptation, and Vulnerability (2014). His widely cited work has earned many recognitions, including election to the US National Academy of Sciences, the Max Planck Research Award, and the Roger Revelle Medal. Field is a member of the Harvard University Board of Overseers, the Board of Directors of World Wildlife Fund (US), and the Board of Trustees of the California Academy of Sciences. He is a fellow of the AAAS. He holds a bachelor's degree in biology from Harvard College and a Ph.D. in biology from Stanford.
Saturday, February 16 at noon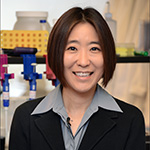 Dr. Cheryl Y. Hayashi is a Curator in Invertebrate Zoology, Professor in the Richard Gilder Graduate School, and Leon Hess Director of Comparative Biology Research, and the Director of the Sackler Institute for Comparative Genomics at the American Museum of Natural History. She earned her PhD in Biology from Yale, conducted postdoctoral research in molecular biology at the University of Wyoming, and was a Professor of Biology at the University of California, Riverside. Dr. Hayashi studies the functional genomics of adaptive molecules, with particular emphasis on the evolution and biomimetic potential of remarkable molecules produced by spiders. She is recognized as a pioneer in the study of silks and is a recipient of a MacArthur Fellowship. Her integrative research has been supported by the National Science Foundation, Army Research Office, US Department of Energy, and Air Force Office of Scientific Research, among others.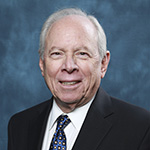 Alan I. Leshner is Chief Executive Officer, Emeritus, of the American Association for the Advancement of Science (AAAS) and former Executive Publisher of the Science family of journals. Before joining AAAS, Dr. Leshner was Director of the National Institute on Drug Abuse at the National Institutes of Health. He also served as Deputy Director and Acting Director of the National Institute of Mental Health, and in several roles at the National Science Foundation. Before joining the government, Dr. Leshner was Professor of Psychology at Bucknell University. Dr. Leshner is an elected fellow of AAAS, the American Academy of Arts and Sciences, the National Academy of Public Administration, and many others. He is a member and served on the governing Council of the National Academy of Medicine (formerly the Institute of Medicine) of the National Academies of Sciences, Engineering and Medicine. He served two terms on the National Science Board, appointed first by President Bush and then reappointed by President Obama. Dr. Leshner received Ph.D. and M.S. degrees in physiological psychology from Rutgers University and an A.B. in psychology from Franklin and Marshall College. Dr. Leshner has received many honors and awards, including the Walsh McDermott Medal from the National Academy of Medicine and seven honorary Doctor of Science degrees.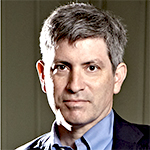 Carl Zimmer has written the "Matter" column for the New York Times since 2013 and is the author of 13 books about science that have been translated into ten languages. His most recent book is She Has Her Mother's Laugh: The Powers, Perversions, and Potential of Heredity. Zimmer began his journalism career at Discover, where he served as a senior editor, and later went on to write hundreds of articles for magazines including National Geographic, The Atlantic, and Science. A professor adjunct at Yale, Zimmer teaches writing to undergraduate and graduate students. He is a Science Journalism Award Laureate, having won the AAAS Kavli Award three times. Zimmer's other honors include the National Academies Communication Award, the Stephen Jay Gould Award, the Online Journalism Association Award, and the National Association of Biology Teachers Distinguished Service Award.
Sunday, February 17 at noon
Dr. Hamilton is the President and Chief Scientific Officer of Emulate, Inc. Based on their Organs-on-Chips technology platform, the company is developing a new living human system that combines cell biology within micro-engineered environments – for researchers to accurately understand how different diseases, medicines, chemicals and foods will affect human health. Hamilton's career spans industry, academia and building entrepreneurial companies. Prior to joining Emulate's founding team, she led the development of the Organs-on-Chips technology within the Wyss Institute for Biologically Inspired Engineering at Harvard University. The work on Organs-on-Chips has been published in high-impact scientific journals, curated into New York's Museum of Modern Art (MoMA) and awarded Product Design of the Year 2015 by London's Design Museum. Hamilton has more than 11 years experience within the pharmaceutical industry in leadership roles managing drug discovery teams – driving new technologies, applications and product validation. Earlier in her career she was a founding scientist and VP of Scientific Operations for CellzDirect. Hamilton led scientific work and business development to translate the company's innovative technology for cell-based products to broad use across the pharmaceutical industry. Hamilton earned her Ph.D. in cell biology and toxicology from the University of Hertfordshire (England) in conjunction with GlaxoSmithkline, followed by a post-doctoral research fellowship at the University of North Carolina. Her research career has focused on the development of novel cell-based models and applications for drug safety and efficacy testing. She has co-authored over 40 peer-reviewed publications and numerous patents.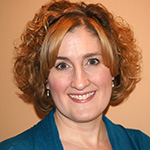 Sarton Memorial Lecture in the History and Philosophy of Science
Karen Rader studies the history of the modern life sciences, popular science, and museums in the United States. She holds degrees in Biology (B.S.) from Loyola College (now Loyola University) in Maryland, and History & Philosophy of Science (M.A. and Ph.D.) from Indiana University. Her most recent book, co-authored with Victoria E.M. Cain, is Life on Display: Revolutionizing U.S. Museums of Science and Natural History in the Twentieth Century (University of Chicago Press, 2015) which was awarded the 2015 American Educational Research Association (AERA) Division F New Scholar's Award and the 2015 History of Education Society annual book prize for the best book in the field. She co-edited (with Liv Emma Thorsen and Adam Dodd) Animals on Display: The Creaturely in Museums, Zoos, and Natural History (Penn State University Press, 2014). Her first book, Making Mice: Standardizing Animals for American Biomedical Research, 1900-1955 (Princeton University Press, 2004) was selected as a CHOICE Outstanding Academic Book. In 2013 she was elected an AAAS Fellow in Section L (History and Philosophy of Science), and in 2018 she became Co-Editor in Chief (with Marsha Richmond) of the Journal of the History of Biology. She is currently working on an NSF-funded project to assess STS learning in science cafes.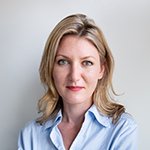 Sabrina Sholts is a curator of biological anthropology in the Department of Anthropology at the Smithsonian Institution's National Museum of Natural History (NMNH). She is the Director of the Smithsonian Institution Bio-Imaging Research (SIBIR) Center and Lead Curator of the exhibition Outbreak: Epidemics in a Connected World. Her research focuses on intersections of human and environmental health in the skeletal record. Her work integrates methods of biological anthropology, experimental archaeology, toxicology, and environmental medicine and has been published in the American Journal of Physical Anthropology, Environmental Health Perspectives, the International Journal of Infectious Diseases, JAMA: The Journal of the American Medical Association, Scientific Reports, Toxicology, Trends in Ecology & Evolution, and elsewhere. She received her PhD in Anthropology at UC Santa Barbara and was a postdoctoral researcher at UC Berkeley in the Department of Integrative Biology and the Human Evolution Research Center and at Stockholm University in the Department of Biophysics and Biochemistry.