Topical Lectures
Saturday, February 15 at noon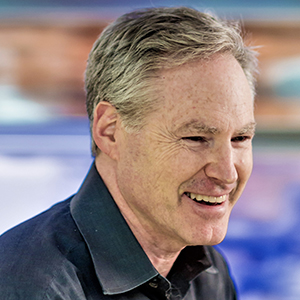 Dr. Eric Horvitz is a technical fellow and director of Microsoft Research Labs. His lifelong curiosity about brains and minds has fueled his pursuit of principles of computational intelligence. Beyond theory, he has worked to field AI advances in the open world, with the joint goals of exploring the behavior of systems in realistic settings and of developing applications that can enhance the quality of peoples' lives. He received the Feigenbaum Prize and the Allen Newell Prize for contributions to the field of artificial intelligence and has been elected fellow of the AAAS, National Academy of Engineering (NAE), Association for the Advancement of Artificial Intelligence (AAAI), Association for Computing Machinery (ACM), and American Academy of Arts and Sciences. He has served on advisory committees for the NSF, NIH, and National Academies of Science. He earned PhD and MD degrees at Stanford University.
Moriba Jah is the director for Computational Astronautical Sciences and Technologies (CAST), a group within the Oden Institute for Computational Engineering and Sciences at The University of Texas at Austin. He is also the Lead for the Space Security and Safety Program at the Robert Strauss Center for International Security and Law. Moriba came to UT Austin by way of the Air Force Research Laboratory and NASA's Jet Propulsion Laboratory prior to that, where he was a Spacecraft Navigator on a handful of Mars missions. Moriba is a Fellow of multiple organizations: TED, American Institute of Aeronautics and Astronautics (AIAA), American Astronautical Society (AAS), International Association for the Advancement of Space Safety (IAASS), Royal Astronomical Society (RAS), and the Air Force Research Laboratory (AFRL). He has served on the US delegation to the United Nations Committee On Peaceful Uses of Outer Space (UN-COPUOS), is an elected Academician of the IAA, and testified to the U.S. Congress.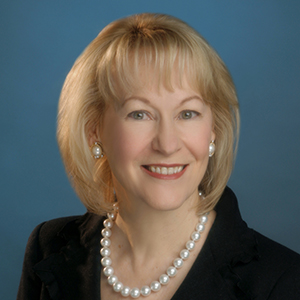 Dr. Patricia Kuhl holds the Bezos Family Foundation Endowed Chair in Early Childhood Learning and is Co-Director of the UW Institute for Learning and Brain Sciences. She is internationally recognized for her research on early language and brain development, for pioneering brain measures on young children, and studies that show how young children learn. She presented her work at the Clinton White House, the Bush White House, and the Obama White House. Dr. Kuhl is a member of the National Academy of Sciences, the Rodin Academy, the Norwegian Academy of Science and Letters, and is a Fellow of the AAAS. Dr. Kuhl was awarded the Silver and the Gold Medal of the Acoustical Society of America, the Kenneth Craik Research Award, the IPSEN Foundation's Jean-Louis Signoret Neuropsychology Prize, the William James Lifetime Achievement Award from APS, the George A. Miller Prize in Cognitive Neuroscience, and the American Psychological Association's Distinguished Scientific Contribution Award.
Jane Lubchenco, University Distinguished Professor, Oregon State University, is a marine ecologist with expertise in the ocean, climate change, and interactions between the environment and human well-being. She served as Under Secretary of Commerce for Oceans and Atmosphere and Administrator of NOAA (2009-2013) and the first U.S. Science Envoy for the Ocean (2014-2016). A member of the National Academy of Sciences, the Royal Society, the Pontifical Academy of Sciences and others, her awards include 23 honorary doctorates, NAS's Public Welfare Medal, and NSF's Vannevar Bush Award. She co-founded three organizations that train scientists to communicate and engage effectively: COMPASS, Leopold Leadership Program, and Climate Central. She promotes the importance of scientists embracing their social contract. She earned a B.A. from Colorado College, a M.S. from the University of Washington and a Ph.D. from Harvard University.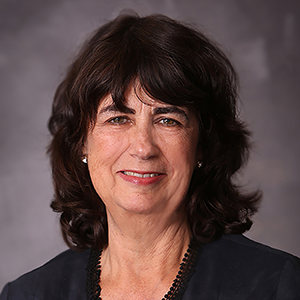 Dr. Diane L. Souvaine, Professor of Computer Science and Adjunct Professor of Mathematics, has been a member of the Tufts University faculty since 1998. She served as Vice Provost for Research from 2012-2016, Senior Advisor to the Provost from 2016-2017, and Chair of the Department of Computer Science from 2002-2009.
Elected Chair in 2018 and Vice Chair in 2016, Dr. Souvaine is in her second term on the National Science Board to which she was appointed in 2008 and 2014. She has chaired NSB's Committee on Strategy and Budget and its Committee on Programs and Plans, and served on its Committee on Audit and Oversight, all of which provide strategic direction, as well as oversight and guidance on NSF projects and programs.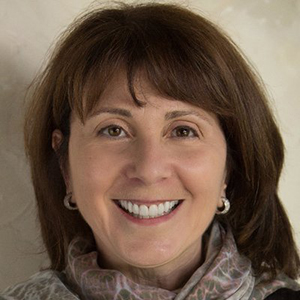 John P. McGovern Award Lecture in the Behavioral Sciences
Lisa Feldman Barrett, PhD, is University Distinguished Professor of Psychology and Director of the Interdisciplinary Affective Science Laboratory (IASLab) at Northeastern University, with research appointments at Massachusetts General Hospital (MGH)/Harvard Medical School. Her research focuses on the nature of emotion from both psychological and neuroscience perspectives. Dr. Barrett has been called "the most important affective scientist of our time" and "the deepest thinker on since Darwin."
She has published over 230 peer reviewed scientific articles and she received numerous awards, including a Guggenheim Fellowship, an NIH Director's Pioneer Award that supports exceptionally creative scientists pursuing highly innovative research, and a Lifetime Mentor Award from the Association for Psychological Science. Dr. Barrett is an elected fellow in numerous scientific societies, including the American Academy of Arts and Sciences and the Royal Society of Canada. Her popular science book, How Emotions are Made: The Secret Life of the Brain, was described as "brilliant and original", "mind blowing", and "a delight to read." It was chosen as a Best Book of 2017 by Kirkus Reviews and was a semi-finalist for the 2018 PEN/E. O. Wilson Literary Science Writing Award. Dr. Barrett's next book, Seven and a Half Lessons about the Brain, to be published in November, 2019, is supported in part by a generous grant from the Alfred P. Sloan Foundation. She is currently serving as president of the Association for Psychological Science. Her TED talk has been viewed almost 5 million times.