Topical Lectures
Topical lecturers highlight subjects of interest from across diverse fields of science and technology.
Friday, February 16 at noon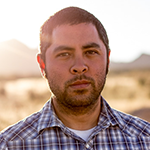 Jason De León is Associate Professor of Anthropology at the University of Michigan and Director of the Undocumented Migration Project (UMP). The UMP draws on ethnography, forensic science, archaeology of the contemporary, and visual anthropology to understand and document the violent social process of clandestine migration from Latin America to the United States. De León's 2015 book "The Land of Open Graves: Living and Dying on the Migrant Trail" was awarded the 2016 Margaret Mead Award by the American Anthropological Association and the Society for Applied Anthropology. De León's work has been featured in numerous popular media outlets including the New York Times, National Public Radio, and Al Jazeera. He is co-curator of the award-winning exhibition State of Exception and a National Geographic Emerging Explorer.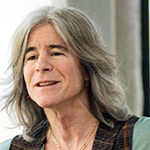 Nina Kraus is Hugh Knowles Professor of Communication Sciences, Neurobiology, and Otolaryngology at Northwestern University. She is a scientist, inventor, and amateur musician who uses hearing as a window into brain health. She began her career measuring responses from single auditory neurons and was one of the first to show that the adult nervous system has the potential for reorganization following learning; these insights in basic biology galvanized her to investigate auditory learning in humans. Through a series of innovative studies involving thousands of research participants from birth to age 90, her research has found that our lives in sound, for better (musicians, bilinguals) or worse (concussion, aging, hearing loss, language disorders), shape auditory processing. She continues to conduct parallel experiments in animal models to elucidate the mechanisms underlying these phenomena. Never having accepted a lack of technology as a roadblock to scientific discovery, Kraus has invented new ways to measure the biology of sound processing in humans that provide unprecedented precision and granularity in indexing brain function. With her technological innovations, she is now pushing science beyond the traditional laboratory by conducting studies in schools, community centers, and clinics. Using the principles of neuroscience to improve human communication, she advocates for best practices in education, health, and social policy.
Nora D. Volkow, M.D., became Director of the National Institute on Drug Abuse (NIDA) at the National Institutes of Health in May 2003. Her work has been instrumental in demonstrating that drug addiction is a disease of the human brain. She pioneered the use of brain imaging to investigate the toxic effects and addictive properties of abusable drugs and has also made important contributions to the neurobiology of obesity, ADHD, and aging. Dr. Volkow was born in Mexico, earned her medical degree from the National University of Mexico, and carried out her psychiatric residency at New York University. Prior to her tenure at NIDA she held leadership positions at the Department of Energy's Brookhaven National Laboratory including Director of Nuclear Medicine, Chairman of the Medical Department, and Associate Director for Life Sciences. She was also a professor in the Department of Psychiatry and Associate Dean of the Medical School at the State University of New York (SUNY)-Stony Brook. Dr. Volkow has published more than 600 scientific articles and edited three books on neuroimaging for mental and addictive disorders. Among her many awards have been selection for membership in the Institute of Medicine, and the International Prize from the French Institute of Health and Medical Research. She was also named one of Time Magazine's "Top 100 People Who Shape our World", included as "One of the 20 People to Watch" by Newsweek, and named "Innovator of the year" by U.S. News & World Report in 2000.
Saturday, February 17 at noon
Dr. Thomas Kariuki is founding Director of the Alliance for Accelerating Excellence in Science in Africa (AESA), an initiative launched in 2015 by the African Academy of Sciences and the New Partnership for Africa's Development (NEPAD) Agency. An internationally recognized leader in immunology and infectious diseases research, Dr. Kariuki leads AESA's efforts to accelerate world-class research, foster innovation, and promote scientific leadership in Africa. He oversees diverse programs that deliver resources, research management support and strategic partnerships to research and academic institutions, governments and industry to build the momentum needed to transform Africa's future through science-led, knowledge based economies. Prior to his appointment at AESA, Dr. Kariuki served as Director of the Institute of Primate Research/National Museums of Kenya, a biomedical and conservation biology organization. He has published widely on infectious diseases, serves on various advisory boards, and is a recipient of several grants, awards and honors.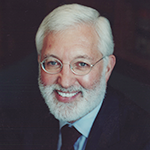 Jed S. Rakoff has served since 1996 as a federal district judge in Manhattan and since 1988 as an Adjunct Professor at Columbia Law School, where he teaches, among other courses, an upperclass seminar on Science and the Courts. Over the past 15 years, he has participated in numerous projects and programs involving science and the law, including, most recently, serving as the only federal judge on the National Commission on Forensic Science (2013-2017) and co-chairing the National Academy of Sciences's project on Assessing Eyewitness Identification. In addition to authoring numerous judicial decisions and published articles on law-and-science issues, he was co-editor of the latest version of the federal judges' "Reference Manual on Scientific Evidence", as well as the federal judges' "A Judge's Guide to Neuroscience: A Concise Introduction".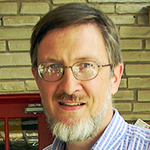 Imperial Science: Victorian Cable Telegraphy and the Making of 'Maxwell's Equations'
Bruce J. Hunt received his B.A. in History and B.S. in Physics from the University of Washington in 1979 and completed his Ph.D. in the History of Science at Johns Hopkins University in 1984. After a year on a fellowship at the Smithsonian Institution in Washington, DC, he has taught in the History Department at the University of Texas at Austin since 1985. His book "The Maxwellians", a study of the group of physicists who clarified, extended, and confirmed Maxwell's theory of the electromagnetic field in the 1880s and 1890s, was published by Cornell University Press in 1991; it was reissued in 2005. His second book, "Pursuing Power and Light: Technology and Physics from James Watt to Albert Einstein", was published by Johns Hopkins University Press in 2010. He has written many articles on the history of 19th century physics, particularly on the relationship between the telegraph industry and electrical physics in the Victorian British Empire, the subject of his current book project.
Sunday, February 18 at noon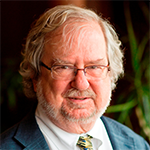 Jim Allison received his B.S. and Ph.D. from the University of Texas at Austin. He joined the faculty of the University of Texas MD Anderson Cancer Center Science Park in Smithville, Texas in 1974 as Assistant Biochemist. He moved to the University of California, Berkeley in 1985 as Professor of Immunology. At Berkeley he served as Director of the Cancer Research Laboratory and Head of the Division of Immunology. In 1997 he was named an Investigator of the Howard Hughes Medical Institute. In 2004 he moved to the Memorial Sloan-Kettering Cancer Institute, where he served as Chair of Immunology and Director of the Ludwig Center for Cancer Immunotherapy. In 2012 he moved to the University of Texas MD Anderson Cancer Center, where he is Chair of the Department of Immunology, Executive Director of the Immunotherapy Platform and Co-Director of the Parker Institute for Cancer Immunotherapy. Allison's work includes definition of the structure of the T cell antigen receptor, demonstration that the T cell molecule CD28 provides costimulatory signals necessary for full T cells activation, and identification of the inhibitory checkpoint molecule CTLA-4, which inhibits activated T cells. He proposed that immune checkpoint blockade might be a powerful strategy for therapy of many cancer types, and conducted preclinical experiments showing its potential. He was involved in the development of ipilimumab, which was approved by the FDA for treatment of metastatic melanoma in 2011.
He is a member of the National Academy of Sciences, the National Academy of Medicine and Fellow of the American Association for the Advancement of Science.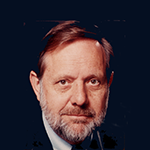 The Unique Symbiosis of Learning, Remembering, and Forgetting that Characterizes Human Memory
Dr. Robert A. Bjork (Ph.D., Stanford University) is Distinguished Research Professor in the Department of Psychology at the University of California, Los Angeles. Bjork's research focuses on understanding the functional architecture of how humans learn and remember, and on the implications of that research for instruction and the self-regulation of learning. His leadership positions include Editor of Memory & Cognition; Editor of Psychological Review; co-founding Editor of Psychological Science in the Public Interest; and Chair of the National Research Council's Committee on Techniques for the Enhancement of Human Performance. He has also served as president of the Association for Psychological Science (APS); president of the Western Psychological Association (WPA); chair the Psychonomic Society; chair of the Society of Experimental Psychologists (SEP); chair of the Council of Editors of the American Psychological Association (APA); chair of UCLA's Department of Psychology; and chair of the Council of Graduate Departments of Psychology. He is a recipient of UCLA's Distinguished Teaching Award, the APA Distinguished Scientist Lecturer and Distinguished Service to Psychological Science Awards, the APS Claude Bernard Distinguished Lecturership Award, the SEP Lifetime Achievement Award, and (together with Professor Elizabeth L. Bjork) the APS James McKeen Cattell Award. He is a Fellow of the American Academy of Arts and Sciences and was selected to give the 120th Faculty Research Lecture at the University of California, Los Angeles in February 2016.