Reserve a hotel room at the AAAS negotiated rate by clicking "reserve now" button next to the hotel of your choice. You will need a credit card to reserve a room. If you need to reserve more than 4 rooms, contact us at meetings@aaas.org. Most meeting events will take place at the Philadelphia Marriott and the Pennsylvania Conventions Center.
You may be pursued by an unaffiliated company to book your hotel rooms at supposedly significant discounts. Reservations made through one of these agencies will be at your own risk, and AAAS will not take responsibility for lost deposits, reservation relocation, or accuracy in type of room reserved. If you are contacted by another housing company trying to sell hotel rooms, please notify us by sending an email to meetings@aaas.org.
Hotel rooms are available at the below rates on a first-come, first-served basis until January 24, 2022.
Philadelphia Marriott Downtown
1201 Market Street (guest entrance at 1200 Filbert Street),
Philadelphia, PA 19107
USA +1 215-625-2900

Rate: $224 single/double
Connected to the
Pennsylvania Convention Center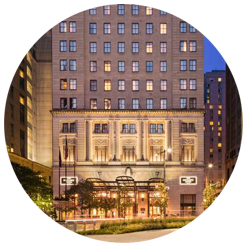 The Notary Hotel, Autograph Collection
21 N Juniper Street
Philadelphia, PA 19107
Rate: $224 single/double
1 block from Pennsylvania Convention Center and 1 block from the Philadelphia Marriott Downtown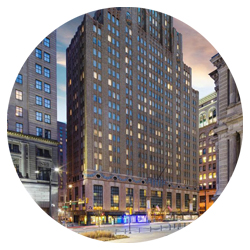 Residence Inn by Marriott Philadelphia Center City
One E Penn Square
Philadelphia, PA 19107
Rate: $224 single/double
2 blocks from Pennsylvania Convention Center and 1 block from the Philadelphia Marriott Downtown