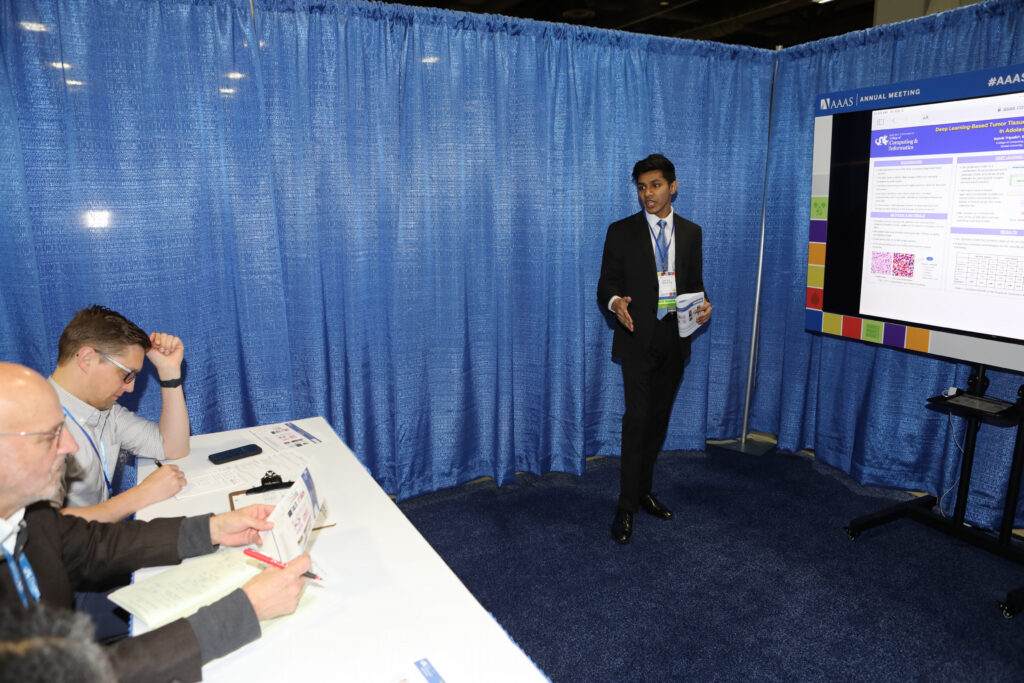 ELIGIBILITY
The competition is open to individuals who are students at the time of submission for work recently performed while enrolled in an undergraduate, a graduate or a doctoral degree program (postdoctoral students are not eligible even if presenting research from graduate school).
There is no longer a first and final round, only the submission of the abstract and upload of the 1-page e-poster PDF. All submitters MUST present in person at the Annual Meeting in Denver, Colorado. Undergraduate and graduate students are scored with the same rubric and criteria but are evaluated separately. Submissions that do not meet these criteria will be disqualified.
GETTING PREPARED
Please review the 2024 Student E-poster Guidelines for updates, important deadlines and instructions on how to prepare your abstract. The deadline to submit an abstract and the nonrefundable $25 application fee is 11:59 PM PT on October 19, 2023.
GRANTS AND SESSION AIDES
You can apply for grants or volunteer as a session aide to assist with the e-poster costs.
Helen Froelich Holt and Dr. Joshua E. Neimark travel awards are given to graduate e-poster presenters who pass the first-round submission. Restrictions apply.
Session aides work closely with AAAS and are an integral part of the Annual Meeting. In exchange for volunteering for a minimum of 4 hours, the $75 meeting registration fee will be refunded 3 weeks after the meeting provided all assignments are completed (undergraduates and graduates are welcome to apply).
PRIZES
The first place-winning undergraduate and graduate students in each category will receive a cash award of $500, a one-year AAAS membership that includes a digital subscription to the journal Science, their name and poster title published in Science, and a recognition certificate.
The honorable mention-winning undergraduate and graduate students in each category will have their name and poster title published in Science and will receive a recognition certificate.
The student presenters are the only eligible recipients of the cash awards and prizes.
IN-PERSON PRESENTATION
Schedule for in-person presentation will be available in late December.
AAAS E-POSTER TIMELINE
| | |
| --- | --- |
| June 12 | E-poster submission site opens |
| October 19 | E-poster submission site closes |
| October 17 | Acceptance and decline notices emailed |
| November 30 | Deadline for presenters to register, submit final e-poster PDF |
| December 4 | Incomplete poster submissions disqualified |
| December 19 | Poster pod schedule and on-site information emailed |
| February 16-17 | Student E-poster Competition takes place at the 2024 AAAS Annual Meeting |
| February 26 | First place, honorable mention and runner-up notices emailed |